The San Diego Entertainment & Arts Guild (SDEAG) is a 501 (c)(3) non-profit group dedicated to bringing together the artistic communities of San Diego through Advocacy, Education and Culture.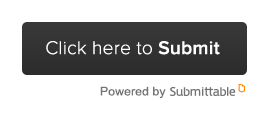 The San Diego Poetry Annual is now part of the permanent collection of every college and university library in the San Diego region, as well as the San Diego County Library system, the San Diego City Library and the libraries of individual cities, including Carlsbad, Oceanside and Escondido.
Copies of each edition of the San Diego Poetry Annual are donated in the name of contributing poets to public and college libraries in San Diego and to select libraries nationally.
The annual is published by Garden Oak Press
We love watching artists perform live almost as much as we love to perform ourselves. The mission of the organization is to support live arts in San Diego County through sponsorships, promotions, and SDEAG events.
Inspiring The Next Generation
Did you know that SDEAG inspired workshops are helping hundreds of kids each year? We pride ourselves in bringing the arts and art education, be it music, writing, theater or fine arts, to everyone, no matter your age.